Here are the biggest highlights from the ceremony celebrating the new monarch.
The world has now witnessed the much anticipated event of the coronation of King Charles III and Queen Camilla.
The historic ceremony, held at Westminster Abbey in London, saw some special guests in attendance, including First Lady Jill Biden, a number of celebrities and many members of the royal family.
From the religious service at the church to the procession through London and Charles' first wave as king from the balcony at Buckingham Palace, scroll down to see five of the best moments from the long-lasting tradition that marks "the formal investiture of a monarch with regal power," according to the royal family's website.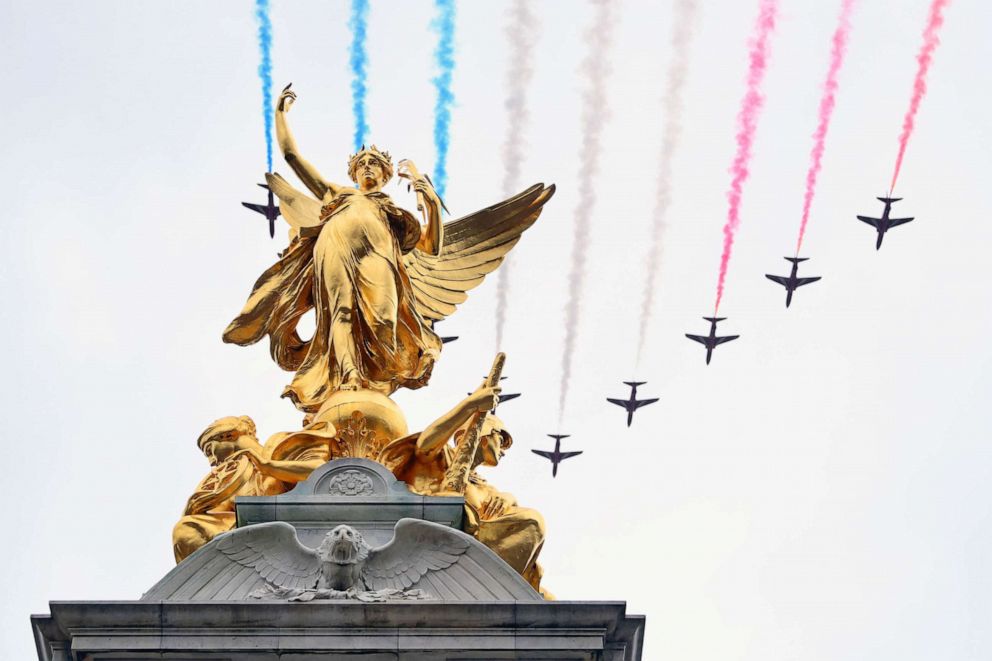 The crowning of King Charles III and Queen Camilla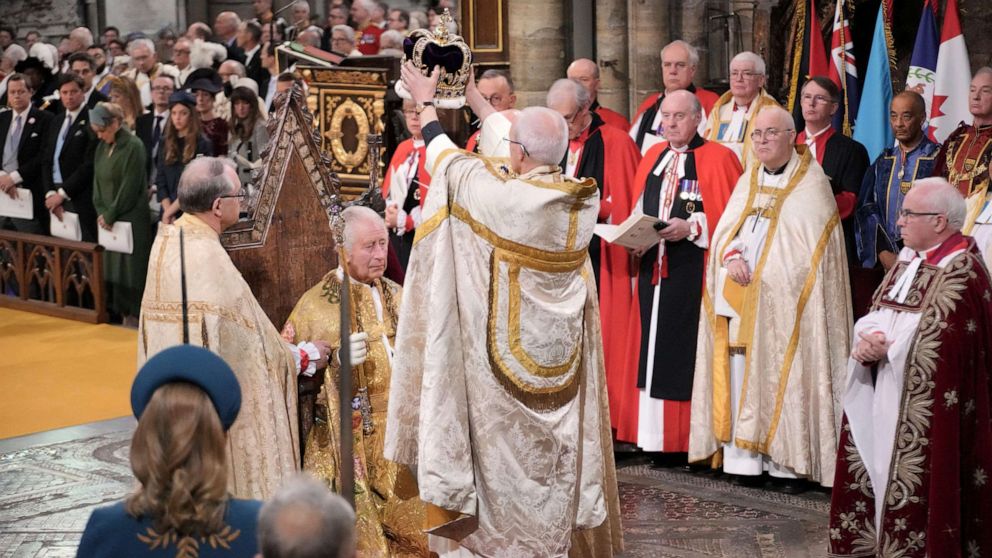 During the religious service at Westminster Abbey, Charles was crowned with a 400-year-old crown. The crowning moment happened as the Archbishop of Canterbury placed the St Edwards Crown — which weighs nearly five pounds and is made of solid gold — on Charles' head.
To mark the moment, the congregation sang out "God save the king," as the bells of Westminster Abbey were rung and gun salutes were fired across the U.K.
The service also saw Camilla being anointed by the archbishop and crowned with the Queen Mary's Crown, marking the first time a new crown was not created for a queen consort. The Queen Mary Crown was redesigned though for Camilla, including the removal of the replica of the controversial Koh-i-Noor diamond. As Camilla was enthroned, the choir sang "Make a Joyful Noise," a new anthem composed by Andrew Lloyd Webber for the coronation.
Prince Harry attended solo without wife, Meghan, Duchess of Sussex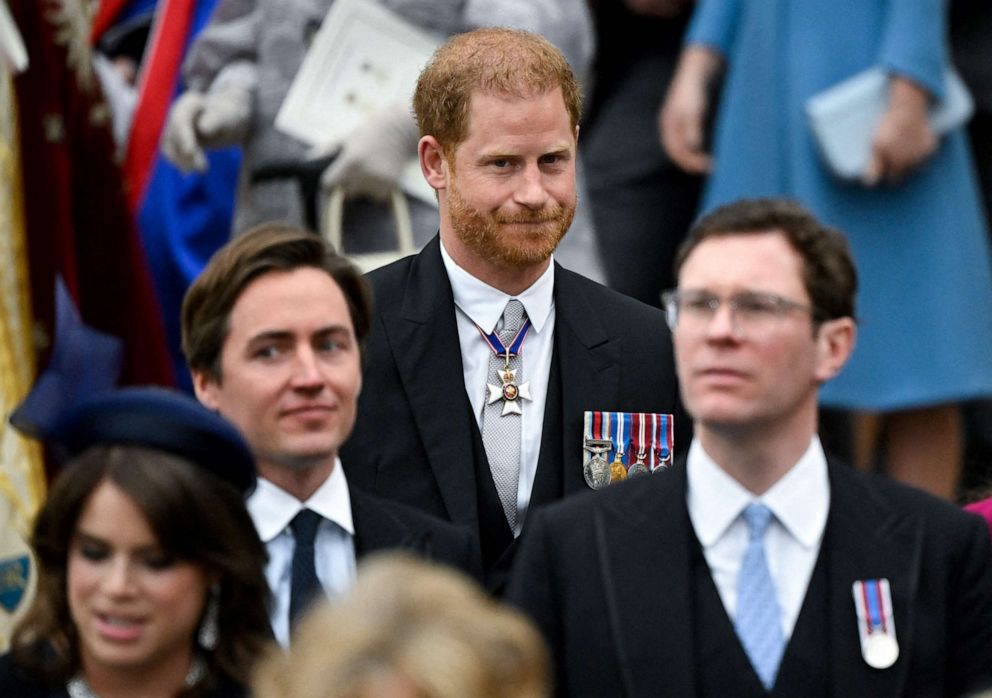 Prince Harry, who lives in California, arrived at Westminster Abbey alone without his wife, Meghan, the Duchess of Sussex, who remained at home with their two children, Prince Archie and Princess Lilibet. Following the dress code for most of the guests in attendance, Harry could be seen wearing a morning suit and was seemingly in good spirits as he entered the venue with his cousins, Princess Beatrice and Princess Eugenie, along with their husbands.
Harry, the fifth in line to the throne, was seated in a row with other guests including Princess Beatrice, Princess Eugenie and their husbands. His appearance at the event marks his first public reunion with other members of the royal family for the first time in eight months after he was last seen together with them at Queen Elizabeth II's funeral in September.
Source: ABCNews