Provisional data show that in 2022, EU members exported services worth €1 300 billion to countries outside of the EU, a 22% increase compared with 2021 (€1 067 billion). 
EU imports also recorded a significant increase in 2022, reaching €1 126 billion, a 19% rise compared with 2021 (€945 billion).
As a result, the EU trade surplus for services hits €175 billion in 2022, the highest value in the last ten years, and a rapid rebound from €9 billion surplus recorded in 2020.
The impact of the COVID-19 crisis in 2020 led to a substantial fall in both the value of EU exports (€919 billion, -14% compared with 2019) and imports (€910 billion, -11%), however, both rebounded to a record high in 2022.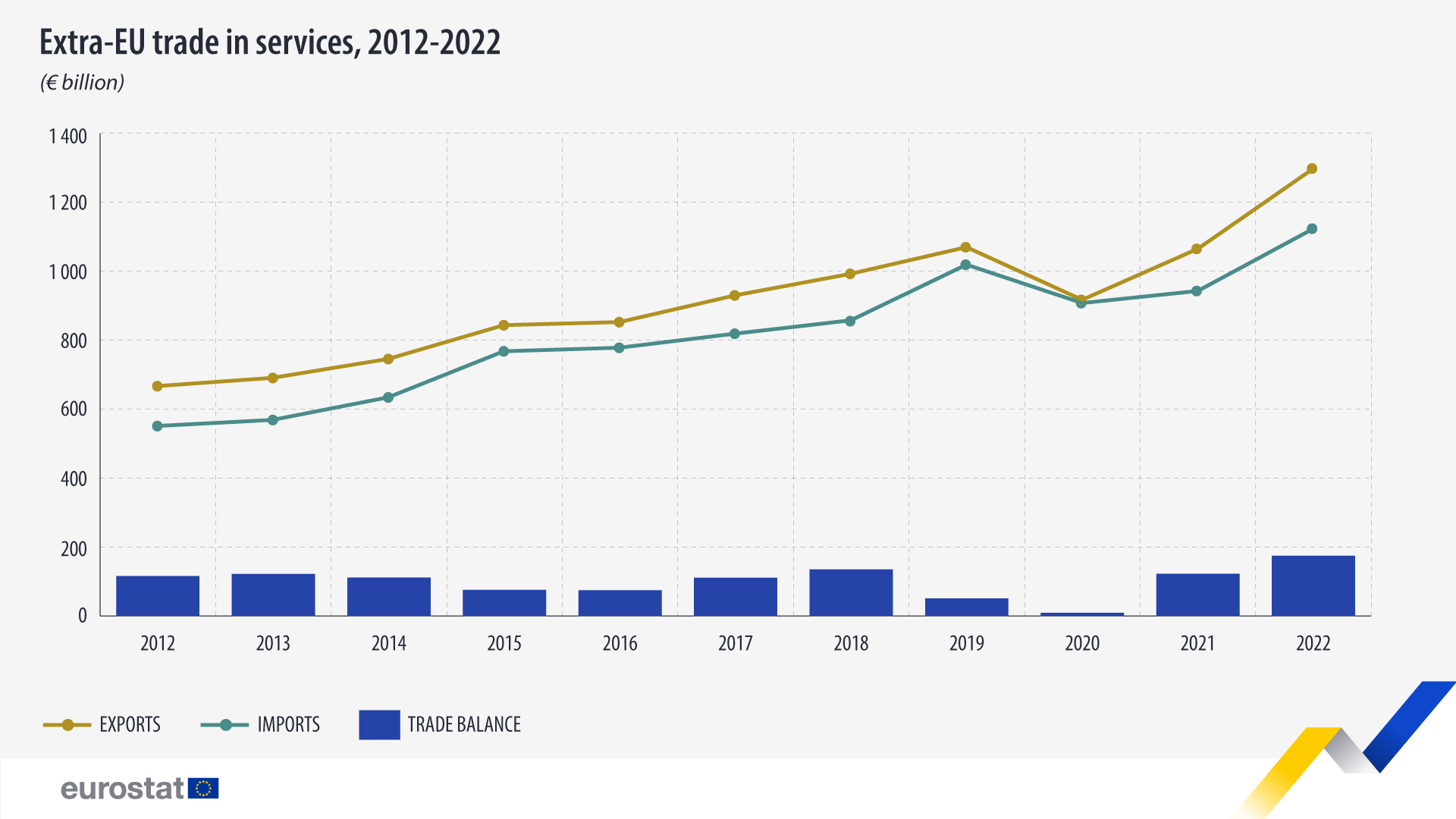 Source dataset: bop_its6_det
This analysis and much more on the economic aspects of globalisation focusing on patterns of EU trade and investment is available in the updated online publication Globalisation patterns in EU trade and investment.